Welcome to Cherrybrook driving school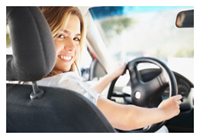 If you live in Cherrybrook, Castle Hill, Pennant Hills, Normanhurst, Epping or Hornsby area and want to learn to drive, then Cherrybrook Driving School is the best place to start. At Cherrybrook Driving School we focus on increasing road user safety for Young High School Drivers. We offer Learner Drivers 3-for-1 lessons under the RMS scheme, and let you learn at your own pace.
At Cherrybrook Driving School, we are passionate about Young Driver's Road Safety. We can develop mental skills of the Young Drivers, and teach low risk driving skills that they need to enjoy a lifetime of Safe Driving.
The objective is to encourage driver enjoyment without compromising safety. Safety Skills are the most important thing we can teach young students. We encourage safer driving by demonstrating the value of low-risk driving strategies.
We believe action is far better than reaction. Drivers who take action to minimise risk are Safer Drivers than those who react to dangerous situations in which they find themselves.
To book or enquire please contact us at info@cherrybrookdrivingschool.com.au or SMS to 0405 696 417.
Book Now...
Read More...